We had a great experience with Road Runnerz. The van was tidy and comfortable ( We had the 4 berth motorhome) and we didn't miss staying in a real bed at all. The free airport collection and transfer came in handy and the whole experience was relaxed but professional from start to finish. I'd definitely use them again!

United Kingdom

We rented a Sprinter campervan from Road Runner for 21 days. We picked it up in Christchurch and returned it to Auckland. We spent 2 weeks circumnavigating the South Island and 1 week on the North Island and drove over 4,900 km. All systems worked well; there were only minor issues involving a headlight bulb, a ticket received for expired inspection and a stuck lock on the propane locker. We took care of the last one ourselves and the first 2 issues were promptly taken care of by contacting Road Runner. We worked with Emily, Ed and Celia at Road Runner and all of them did a responsible, prompt and personable job. We would rent from them again.

New Zealand

Fantastic service, super friendly staff to assist us, excellent condition camper, made a perfect holiday! thank you Road Runner, would totally be recommending you to our friends, The van was clean and tidy, everything worked well, thank you so much. The sprinter was a perfect time

The Motorhome was Clean & Tidy. The Staff were Friendly & Helpfull. The motorhome was easy the drive. Had a Great Holiday in the Motorhome.

Melbourne, Australia
Why choose us for your campervan hire?
Affordable campervan and motorhome hire from
Auckland and Christchurch.
We offer affordable motorhome hire and campervan hire, NZ-wide from our head office in Christchurch or our convenient RV hire depot in Auckland. We can give you unique, personalised service to help your New Zealand adventure run as smoothly as possible. Travel this amazing country your way with motorhome rental or campervan hire. NZ's stunning landscape is best explored with the freedom to discover everything at your own pace. Make your holiday a truly personal experience with Road Runner Rentals.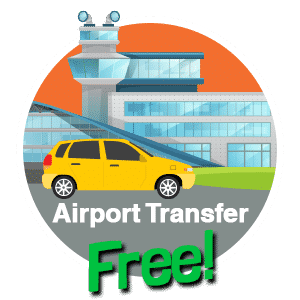 FREE AIRPORT TRANSFERS!!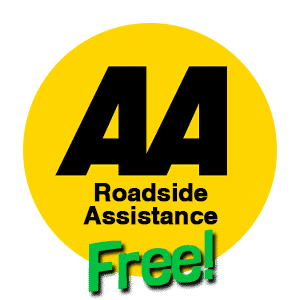 With Road Runner Rentals you also get
24/7 AA roadside assistance
and no hidden costs.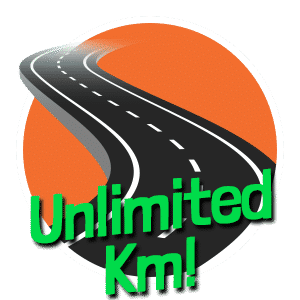 See what you want to see!
Go where you want to go!
At no extra cost.
Why are people choosing RoadRunner Rentals
for their Kiwi experience
New Zealand is a beautiful country full of exciting things to see and places to visit. Relax and enjoy yourself, without having to rush from A to B. Our local staff are here to help and can provide you with ideas, travel tips and suggested itineraries to take the stress out of your motorhome hire and guide your journey around New Zealand. We can even arrange to deliver a motorhome to you if you are unable to pick it up from Christchurch or our Auckland RV hire depot.
"We travelled with a Queenie 2 Berth for 2 persons and it was the best way to explore South Island. The camper van was not brand new but in really great condition and well maintained. Clean and well stuffed with amenities. We got what we paid for. Great customer services. Highly recommend." Patrick Garrett
We love the fact you have chosen us for your Kiwi holiday and want you to tell the world about the time you had. As a thank you, if you choose Road Runner again we will give you a 10% discount off the full value of your campervan hire. NZ has so much to offer, one trip is never enough.
"We rented a camper for the second time, our experience was just as great as our first amazing trip a few years ago, all the staff are friendly and helpful, they even pick us up from out of way accommodation, camper meet our requirements, vehicle wasn't new but was in well maintained and excellent condition, would recommend for anyone looking to save money compared to big brand companies with similar product, go team!" Emily Diggs
We take pride in providing a comfortable, well maintained, vehicle for your journey and will go out of our way to solve any problem. Our fleet includes everything from a spacious 6-berth motorhome to more modest 2-berth campervan rental options.
"Actual experience with Road Runner Rentals campervan would have to be rated at a '9″. We rented our campervan for 2.5 weeks. Starting in Auckland, then explored South Island the rest of our time in NZ. We had a comfortable time in Sprinter 2 Berth. The size of the van is perfect for two people, enough storage room and good for driving and parking. Everything was clean and great shape and well equipped.
The staff met us at a prearranged time and place, gave us a comprehensive introduction to the van and answered all our questions. When we had a problem, the mechanic was always available and helpful. We made a good choice with Road Runner Rentals and our holiday experience proved that to be the case." Quynh Tram Le Thai
We offer you some premium partner packages
We have teamed up with some fantastic local partners to bring you some of New Zealand's best local experiences at the best possible value.

Welcome Aboard Tour Package
Christchurch Tram/Gondola – 2 FREE passes with any campervan or motorhome hire for 25 days or more.

Antarctic Centre Package
2 FREE passes to the Antarctic Centre in Christchurch when you hire a camper or motorhome for 25 days or more.